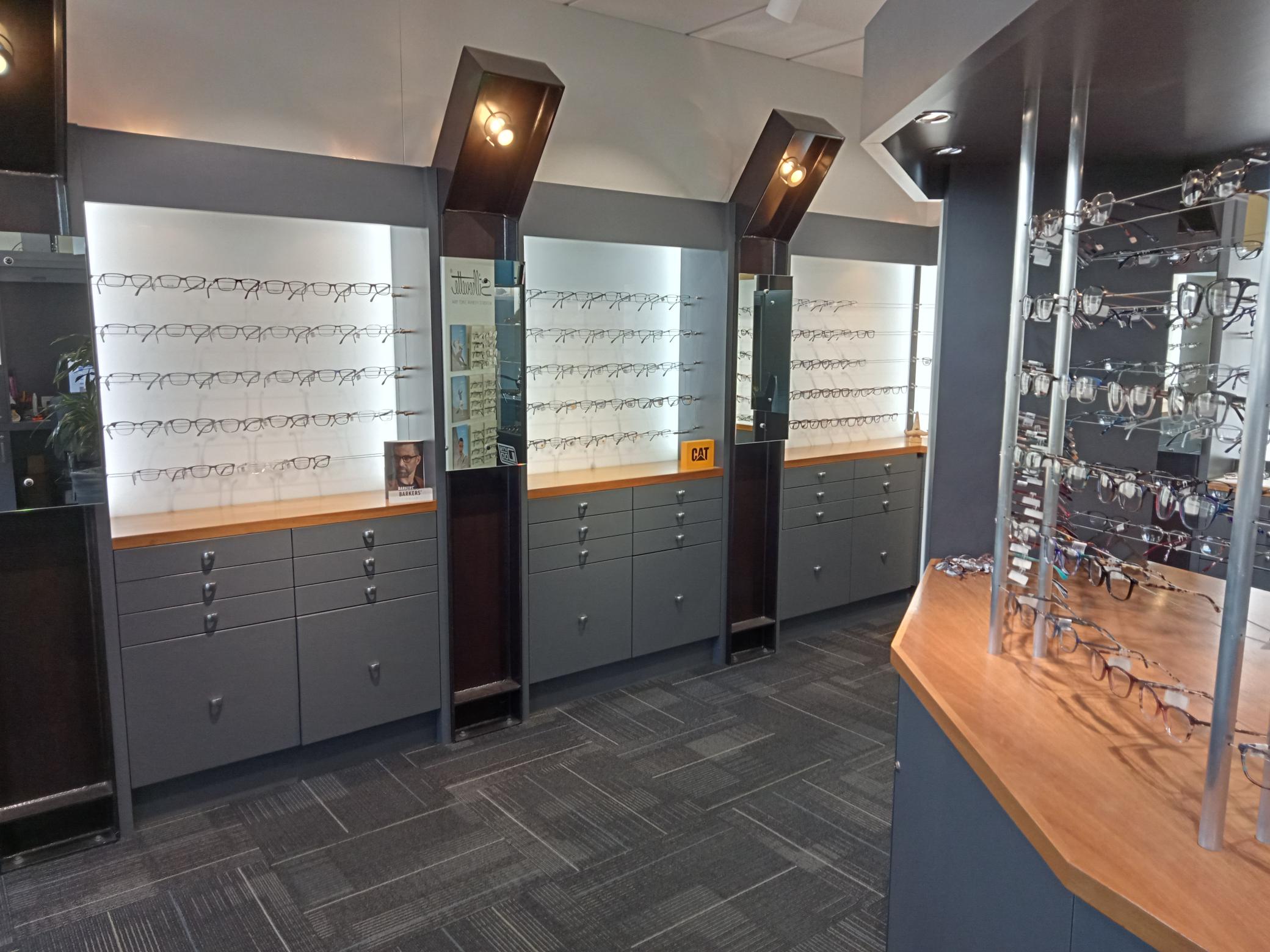 Eyewear should not only make you see well but it should look great too! At Eyes on Broadway we have a huge range of frames catering for all budgets. Options can start from $199 complete for frame and lenses. Frames stocked include Adidas, Dirty Dog, Gucci, Jaguar, Bill Bass, Convertible, Joop, Deborah Hutton, Alterego, Anna Hickman, Cat, Coco Song and more…
We can even offer a 2nd pair of single vision glasses from $149 if you are buying a full priced pair.
If you can't find what you are looking for let us know! Often we can get it in for you.
Lens Types
There is a huge option of lens options available – we use the best quality lenses available from Hoya, Nikon, Zeiss and others. We are not limited in range- so we can get what your eyes need. New advances in lens technology have made it possible for lenses to have better optics, be thinner and lighter and more comfortable. Theres many different lens types- we've summarized them below….
Single vision lenses- can be standard or high index to make them thinner, with or without anti reflection coatings. Photochromic available as well.
Bifocals give both distance vision and reading in a segment down the bottom, available in all materials and options.
Progressive lenses provide a full range of vision from distance down to reading with no dividing lines. Theres a huge array of lens designs- our optometrist will give you advice on the best option for you and your prescription as not all types suit all people. Available in all lens materials and coatings.
Occupational/antifatigue lenses- lenses designed to give a better range of vision than just standard reading glasses. Suitable for computer users or office workers who require flexibility with their vision.
If you wear glasses full time consider investing in a pair of prescription sunglasses- you won't regret the choice! We have options starting from $399 complete for frame and polarized sunglass lenses.
We also have transition lenses available, for more info check out the video below.